SAVE MONEY SHIPPING YOUR PETS!
Ship your pet from Dulles Airport for less!
Save
thousands of dollars

charged by other pet shipping companies
We offer 50 years of experience with domestic and international world-wide pet shipping by air, and door to door, over the road, ground pet transportation at a fraction of the cost of other pet shippers.
Veteran owned since 1969
Available 24/7 to answer all your pet shipping questions
Located minutes from Washington, DC, Dulles, IAD
Less Paperwork than other pet shippers
Unlimited Free Estimates & Consultations
Most quotes available within 24 hours on weekdays
No Booking or Pet Move Management Fees
We help all families including Military PCS & Foreign Service Pet Relocation
Full and complete itemized billing
SAVE MONEY IN PET SHIPPING WITH ACTION PET EXPRESS!
Domestic Air Pet Shipping Services
With over 50 years of experience, you can feel confident in our services. USDA Intermediate Handler Certified. Cert #54 H 0004.
Domestic Ground Transportation
We offer door to door ground transportation within the following states: KY, MD, NJ, NY, NC, OH, PA, SC, TN, VA, WV and Washington DC.
International Air Pet Shipping
Safe and reliable relocation services for Greater Washington, DC.  International relocation can be complicated, let us help. We can assist expats with pet relocation!
Military Permanent Change of Station Pet Shipping
We are dedicated to Military PCS Services as Action Pet Express is operated by a former Active Duty Service Member. We also assist Foreign Services and Government Employee Pet Relocation.

USDA Certified
As required by law, we are registered with the USDA.  Our Intermediate Handler certificate is # 54 H 0004.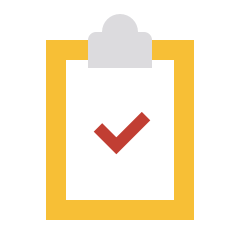 Affordable & Honest
Unlike IPATA and third party pet shippers, we do NOT charge you for unneeded services.  You will receive an itemized bill from us detailing all charges.   You will save hundreds, if not thousands, with our service.

Experienced
We have over 50 years of experience in pet transportation.  Make a better choice for your animal and for you: leave your pet's move to us, and your companion will arrive safe and on time, all for a price that equals major savings for you.
IPATA & Third Party Shippers
At Action Pet Express you receive superior service and knowledge (over 50 years in business) at MUCH lower costs than IPATA!  Action Pet Express does not charge for services you do not need or want. You will find that IPATA and third party shippers will charge you for services you do not need! We itemize all charges and we will SAVE you several hundreds, if not thousands, of dollars with your IMPORT and EXPORT transit needs. Your beloved animals(s) deserve the special travel knowledge only we offer!
Want to Learn More?
Read about common IPATA and third party shipping scams, alerts and more!